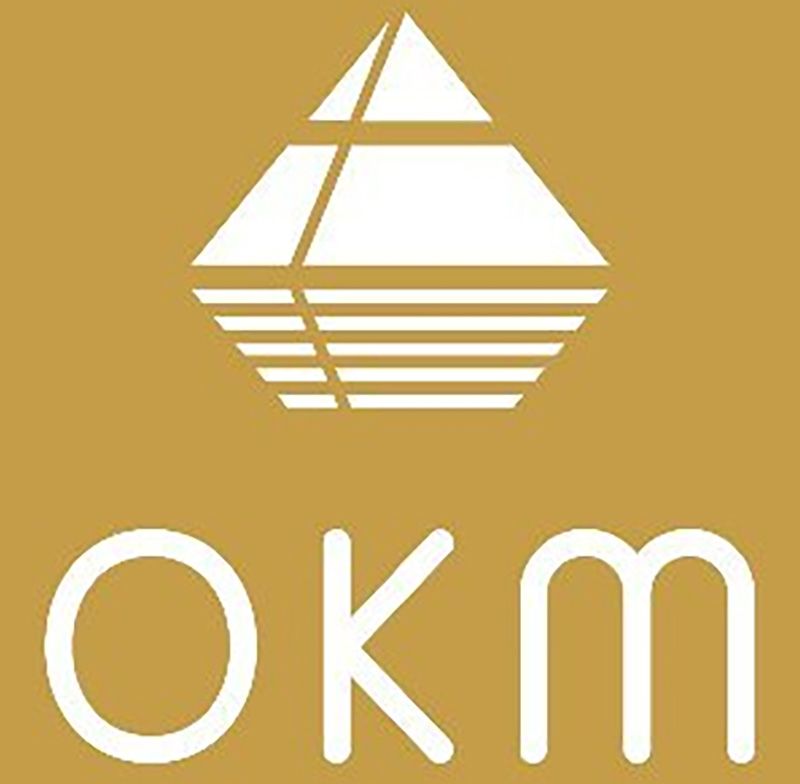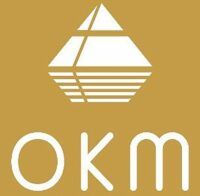 OKM Rover UC 3D Ground Scanner
R360,999
The multifunctional Rover UC detector is based on reliable and powerful OKM sensor technology. This allows treasure hunters to detect objects such as jewellery, coins, artefacts, boxes and chests as well as chambers, graves or tunnel systems hidden in the underground.
Undercover: extremely lightweight detector designed as a trekking pole for unobserved treasure hunting
Smart: including fitness activity tracking and compass
Measuring Depth: Customers found objects to 20 m (65 ft) deep
Use cases: treasure hunting, cavity detection, archaeology, militaria detection
Operating Modes: Ground Scan, Pinpointer, Magnetometer
Detectable objects: treasure chests, cavities, tunnels
In stock
Fast delivery directly to your door!
Satisfaction Guaranteed
After Sales Service
Secure Payments
OKM ROVER UC 3D GROUND SCANNER
The latest generation of the Rover UC comes with everything that beginners, as well as advanced treasure hunters, expect from a perfect ground scanner:
Simple and intuitive operation,
light, compact and inconspicuous design as well as
acoustic, haptic and visual feedback
allow treasure hunters to achieve the best measurement results of the underground without attracting attention.
ADVANTAGES OF THE ROVER UC AT A GLANCE
Like OKM's renowned 3D ground scanners, the Rover UC convinces with its perfect blend of usability, functionality, ergonomics and design, too. With its minimal weight of only 500 g (17.6 oz) and a length of only 67 cm (26″) when folded, the 3D ground scanner can be taken anywhere:
Extremely lightweight
Compact and height adjustable
Disguised as a trekking pole
Integrated fitness activity tracking (pedometer, heart rate monitor)
Integrated compass and GPS (disengageable)
Incl. Android Smartwatch as control unit with direct display of scan images
Ready for immediate use – no computer required for initial measurements
Incl. pre-configured notebook with detection software | Visualizer 3D Studio
Operating modes: Magnetometer, Pinpointer and 3D Ground Scan
Basic target discrimination (ferrous/non-ferrous/cavities)
Integrated rechargeable battery (charged via USB-C cable) with 48 h operating time
CONCEALED CAPABILITIES: THE MOST INCONSPICUOUS DETECTOR WITH THE BEST DEPTH PERFORMANCE
Finding treasures in secret has never been easier with the Rover UC metal detector – after all, the 'UC' designation of this 3D ground scanner actually means Undercover. The name already indicates that the detector is perfectly camouflaged for performing undisclosed measurements. Without arousing any interest or attracting curious glances, treasure hunters can search in places where they were previously unable to conduct undisturbed measurements.
MULTIFUNCTIONAL AND POWERFUL: OKM SENSOR TECHNOLOGY
The multifunctional Rover UC detector is based on reliable and powerful OKM sensor technology. This allows treasure hunters to detect objects such as jewellery, coins, artefacts, boxes and chests as well as chambers, graves or tunnel systems hidden in the underground.
Thanks to the implementation of modern and power-saving components as well as an integrated rechargeable battery, the detector can be used for several hours.
INTUITIVE 3D GROUND SCANNER WITH ANDROID SMARTWATCH
The OKM App is already pre-installed on the included smartwatch. After switching on the detector, it connects automatically upon starting the application and is immediately ready for use.
The simple menu navigation on the smartwatch screen guides you quickly to your goal: Simply select the desired operating mode or adjust settings according to your preferences
SMART TREASURE HUNTING WITH FITNESS TRACKING AND COMPASS
The integrated fitness tracker not only turns the Rover UC into a multifunctional trekking pole but also completes its camouflage. If the Rover UC user is discovered and attracts suspicion, he can open the activity screen with only one click, which – as usual for fitness applications – will display the pedometer and heart rate.
To further emphasize the function of a trekking pole, a compass is also integrated. However, this not only assists with orientation in the terrain but is also of great advantage for 3D ground scans: Experience shows that treasure hunters achieve better results with measurements in a north-south (or south-north) orientation since the measurement paths follow the earth's natural magnetic field.
INDIVIDUAL TREASURE HUNTING: EASILY CUSTOMIZE DETECTOR AND APP
HEIGHT ADJUSTMENT
Thanks to the telescopic rod, the height of the Rover UC can be individually adjusted to the height of the treasure hunter in order to guarantee a comfortable posture. Another positive effect of the height adjustment: With increasing length, the sensors in the detector detect more sensitively and are thus even more capable of detecting smaller objects at greater depths.
DESIGN
Depending on the time of day and the site, different theme designs can be useful. Detector users can choose between bright day and dark night mode to see the information on the display more clearly and to remain inconspicuous even in the dark.
SOUND
Sounds are not only essential for VLF detectors but also play an important role in the Rover UC 3D ground scanner:
giving feedback in the operating mode Magnetometer
as a metronome to support the performance of 3D Ground Scan measurements
To ensure the undercover character of the detector, Bluetooth headphones can be connected to the smartwatch or alternatively to a smartphone. This way, only the treasure hunter can hear the acoustic signals without attracting attention.
VIBRATION
Vibration can additionally be switched on in the App's settings menu. Haptic feedback is especially helpful when the sound is turned off.
VISUALIZATION
The small display on the handle of the Rover UC provides a brief overview with information on charging status, connection status, steps counted (pedometer) and orientation (compass). Furthermore, the progress of the current scan line is displayed during the 3D ground scan measurement.
The OKM App provides visual feedback on the Android smartwatch or alternatively on the smartphone:
In the operating mode 3D Ground Scan, the scan field is generated scan line by scan line as a 2D image during the measurement. After the scan has been finished and saved, the scanned image can be enlarged and rotated via smartwatch touchscreen in order to analyze it in more detail in the resulting 3D image.
In the Pinpointer and Magnetometer operating modes, measurement values are shown on the display in real-time.
UNDERCOVER OPERATIONS: THE ROVER UC OPERATING MODES
3D GROUND SCAN
Graphical 3D ground measurement with manual and automatic pulse triggering: After measuring the target area, a three-dimensional graphic is created that can be evaluated directly on the smartwatch display. For a detailed representation, the scan file can be transferred to the notebook and analyzed in the Visualizer 3D Studio detection software.
MAGNETOMETER
Magnetic field measurement to find metallic objects in the subsurface: The Magnetometer operating mode is used to acquire a quick overview of the target area. It is recommended that the location is cleared of unwanted metal objects using the Magnetometer before performing a 3D Ground Scan.
PINPOINTER
Basic target identification and visual metal discrimination between ferromagnetic and non-ferromagnetic metals: With Pinpointer, detected objects can be localized even more precisely and the type of target can be determined more easily.
EVALUATE MEASUREMENTS ON THE GO
The software for visualizing the scan data is already integrated into the OKM App for Android smartwatches and smartphones. This means that all measurements can be viewed immediately on-site and no computer is required for the initial evaluation of the measurement data. On the touchscreen, 3D graphics can be rotated and enlarged with intuitive gestures.
Thanks to the high processing capabilities that smartwatches and smartphones offer nowadays, our engineers and software developers were able to develop an easy-to-use, high-tech 3D ground scanner.
ANALYZE 3D GROUND SCANS IN DETAIL WITH VISUALIZER 3D STUDIO SOFTWARE
The recorded data of the 3D ground scan can be stored in the smart Android device and viewed at any time. Users who prefer using a computer can transfer all scan data to the notebook and open the files directly in the Visualizer 3D Studio software.
The Visualizer 3D Studio software provides detailed information about the size of buried objects. In addition, high-resolution graphics can reveal even the shape and depth of the detected objects, if enough measurement data have been recorded. Further improvements and post-processing of the scan data are possible with the software's various filters.
ALTERNATIVE TO SMARTWATCH: ANDROID SMARTPHONE INCL. OKM APP
The OKM Rover UC App that is integrated into the smartwatch of course also works on the Android smartphone. Besides a larger display, a smartphone offers additional advantages: With an activated SIM card (not contained in the scope of delivery), the usual functions such as phone, internet, contact management as well as other installed apps can be used.
FEATURES
Undercover: Detector designed as a walking stick for unobserved treasure hunting
Measuring Depth: With this technology, customers found objects up to 21 m (69 ft) deep
Use cases: treasure hunting, cavity detection, archaeology, militaria detection
Operating modes: Ground Scan, Pinpointer, Magnetometer
Detectable objects: treasure chests, cavities, tunnels
3D Visualization
3D Ground Scan
Colour display / Touchscreen
GPS (disengageable)
GST / EMSR
Height adjustment
Live Sound
Multilingual operation
Wireless technology
PACKAGE INCLUDES
1x Wireless Telescopic Probe
1x Android Smartwatch with OKM Rover UC App
1x Bluetooth headphones
1x Pre-configured Windows notebook
1x Software Visualizer 3D Studio Standard Edition
1x Chargers, USB-C cable and travel adapter
1x Carrying bag
1x Waterproof and shock-resistant Protector Case
1x Quick Start Guide
OPTIONAL: Android Smartphone with OKM Rover UC App
Only logged in customers who have purchased this product may write a review.