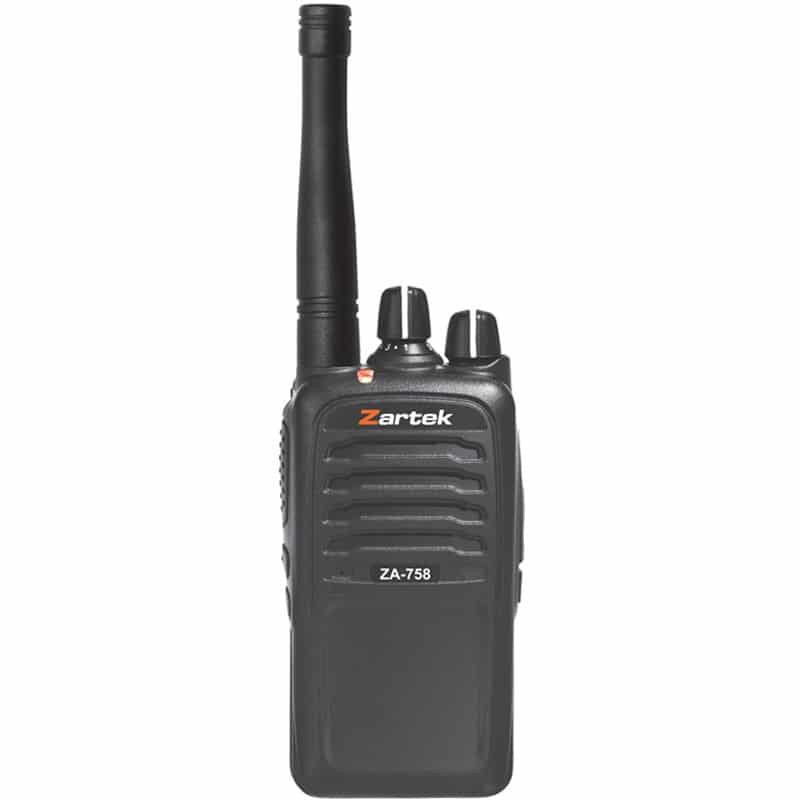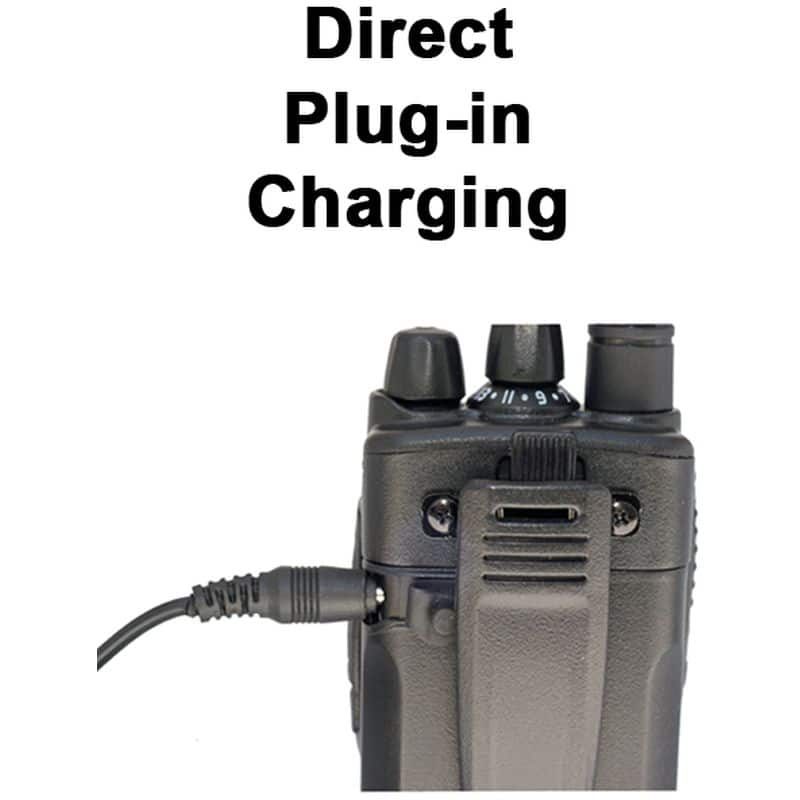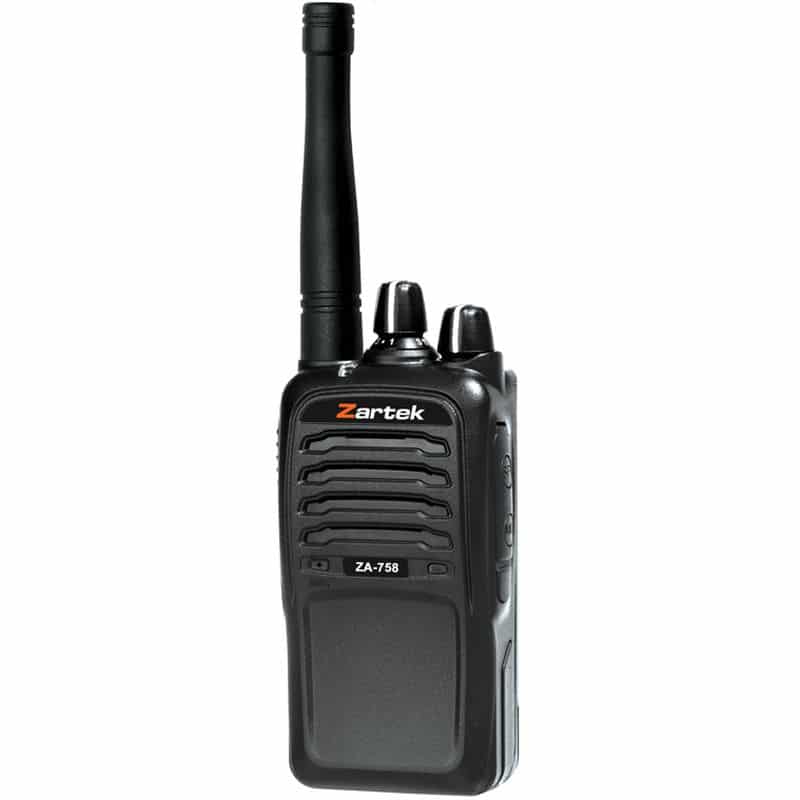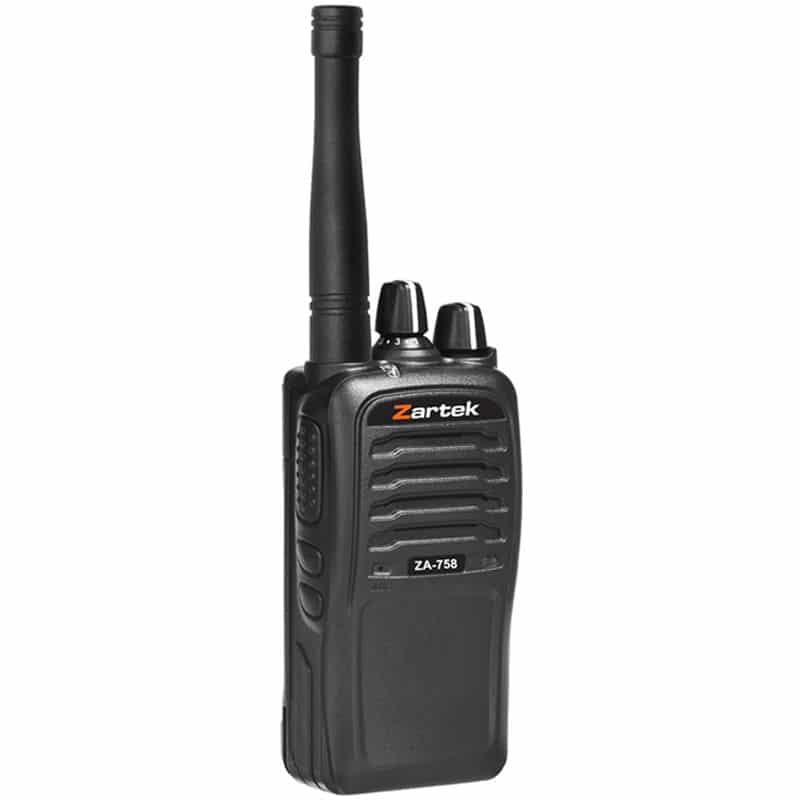 Zartek ZA-758 Two-Way Radio – License Free
R1,279
The Zartek ZA-758 Two-Way Radio sports an extra long license free range of 600m-1.2km indoors.
In stock
Fast delivery directly to your door!
Satisfaction Guaranteed
After Sales Service
Secure Payments
Zartek ZA-758 Two-Way Radio – License Free
The Zartek ZA-758 Two-Way Radio sports an extra long license free range of 600m-1.2km indoors, 2km-6km outdoors and 10-30km from an elevated line of sight. This device also features 16 pre-programmed channels, a plug-in charger, a long life Li-ion battery and a compact & durable design.
When metal detecting in South Africa, especially when relic hunting in the veld or bush, which can be dangerous, it is vital to stay in communication with your detecting partners. Two-way radios make metal detecting in a group very fun. If you attend group hunts, it is always exciting to hear over the radio when someone has found something awesome.
Zartek two-way radios are popular among many metal detectorists in South Africa, which means your radio will be compatible with the majority of the metal detecting community. If you join a variety of group hunts and other detectorists are using Zartek radios, you will be able to communicate with them.
FEATURES
Pre-programmed 16 Channels
Power Output 500mW License Free
Tones 50 CTCSS / 105 DCS
Crystal Clear Loud Audio
High Impact Casing, Compact & Lightweight
Long Battery Life (30 hrs on Average use)
Channel Announce & Low Battery Alert
External Microphone / Speaker Jack
Two Functional Side Keys
Multi-functions: VOX, VOX sensitivity & delay, Scrambler, Call Ring, Emergency Alarm, Priority Scan, Compander, Battery Level Indicator, PTT ID DTMF (Programmable)
Compatible to Zartek ZA705 or Pro5 (464 MHz) & Pro8 radio (446 MHz)
Approved by ICASA
1 year limited warranty
IDEAL for Security use, Factories, Farming, Hotels, Events & Heavy Duty use
SPECIFICATIONS
Range (terrain dependent): Indoors: 600m-1.2km; Outdoors: 2-6km
Compatible to all license-free radios 446 MHz (8 Freq.) & 464 MHz (5 Freq.): Zartek ZA-748, ZA-725, ZA-705, ZA-708, COM8 & Pro8 Radio (446 MHz); Zartek Pro5 & ZA-200 Radio (Model# 21-1860AF) (464 MHz)
Package Includes
ZA-758 Handheld UHF FM Transceiver
Rapid Plug-in Charger Adaptor
Li-ion Battery Pack 1600mAH
Belt Clip
Detachable Rubber Antenna
Users Manual
Only logged in customers who have purchased this product may write a review.